JOIN MIX 92.7 AT THESE UPCOMING EVENTS

2020 POLAR PLUNGE - FEBRUARY 29, 2020
LOCATION: Lake of the Ozarks, Public Beach #2
TIME: 2:00 PM
This "unbearable" event is a unique opportunity to show your bravery as you support local Special Olympics athletes by plunging into the frigid winter waters. Proceeds benefit Special Olympics Missouri. SOMO exists to provide year-round sports and training opportunities for individuals with intellectual disabilities and our athletes need you to get involved. QUESTIONS? Contact Crystal at cschuster@somo.org
DOWNLOAD FLYER | VISIT WEBSITE | REGISTER



2020 JESUS PROM - MARCH 28, 2020


Jesus Prom of Mid Missouri wants to share Christ's love to teens and adults with special needs by planning a special prom night just for them! This Wild West themed prom event is for people with disabilities.
Location: Ninth Street Christian Church | Time: 5:00 PM
DOWNLOAD FLYER | FACEBOOK EVENT

7TH ANNUAL QUARTERMANIA - MARCH 29, 2020
Collect your spare change, gather your friends, family, coworkers and make plans to attend the 7th Annual QuarterMania Auction Sunday, March 29th at the Inn at Grand Glaize. Tickets are $15 in advance ($20 at the door) and includes an appetizer buffet and a paddle for access to bidding in the quarter auction. More than 100 items are expected to be up for grabs from golf packages to gift baskets and certificates to Lake area businesses. A cash bar will be provided. For more information, to purchase tickets, or to donate items for the auction, contact Peggy at cochranp@charter.net or teampbw@gmail.com.
DOWNLOAD FLYER


BLIND DRAW DART TOURNAMENT - APRIL 5, 2020
Presented by the Lake Ozark Dart Association. Broadcasting Live on Facebook! $500 Added Cash Tournament~$100 added for 30 or more players~Secret Bounty Pot~Scott Lembke Cleaning Triple Shot Pot~3 Game Guarantee~$15 Buy-in plus quarters~50-50 Drawing and Door Prizes benefiting Wonderland Camp. Live Broadcasts Brought to you by the Lake of the Ozarks Dart Association, Fortress Security and Alarm, Scuttlebutt Bar and Grill, , and Jay's Signature Photography & Printing-Signature Media.For more information contact Jason at jlfollow@gmail.com.
DOWNLOAD FLYER


JOLLY ROGERS GRUB AND GROG CASINO FOR WONDERLAND CAMPSATURDAY, MAY 9, 2020
Don't miss this event to benefit Wonderland Camp. Jolly Rogers Grub n Grog hosts the Casino Benefit. Great live and silent auction items and all sorts of table games. They even have games for the kids with great prizes. Great food! Tickets are only $40 in advance and includes premium appetizer buffet, drink ticket and $100 in chips! Youth tickets are only $15 and includes premium buffet and non alcoholic drink. Kids tickets available at the door. Call 573-392-0700 or 314-363-6941 or 573-280-5648 with questions. Go to www.treasureislandcasinobenefit.com today!

The Lake of the Ozarks  Shootout announced a new contract with Benne Media to broadcast the Shootout over TV and Radio for the next 3 years. The 2020 event is set for August 29th and 30th at Captain Ron's Bar and Grill.  Benne Media is the parent company of Mix 92.7 Today's Best Hits, Classic Hits-Cool 102.7, KS95.1 FM-The Lake of the Ozarks Country Station, Power 97.7 Classic Hits, KDRO Hometown Country Radio, Kyoo 99.1 FM, 1200 AM.

ADDITIONAL 2019 EVENTS

LIVERPOOL LEGENDS
March 13th and 14th at the Main Street Music Hall in Osage Beach

Coming back to the Lake of the Ozarks it's Grammy Nominated Liverpool Legends. March 13th and 14th at the Main Street Music Hall in Osage Beach. Liverpool Legends recreates the magic of the Beatles with precise attention to every musical detail, authentic costumes and vintage instruments all performed live. Make plans to be with us for the ultimate Beatles experience. Liverpool Legends, the perfect stocking stuffer for the Beatles fan on your list.

LEARN MORE ABOUT THE BAND | FACEBOOK | PROMO

Get your tickets now at LakeMusicHall.com or call 573-348-9500.

Watch for Us on KRCG TV 13 this Fall and Winter

---

ADVERTISE WITH BENNE DIGITAL AND GET YOUR MESSAGE TO THE CROWDS!

We take your custom-designed message to the crowds, the events, the traffic, driving your message home with the frequency you want and the impact you need — affordably. Display still images or videos with stereo sound! Custom production is available, or supply your pre-made presentation of any type.

Call us today for pricing and production information! (573) 348-1958

---

Join us at Vista with Roof Lux!
NEW!
Shootout Committee Announces Broadcast Contract Awarded to Benne Media

---
UPCOMING CONCERTS

2020 Lake Ozarks Live Music!
Click on the logos below to see full event calendars!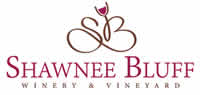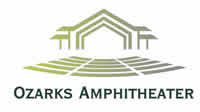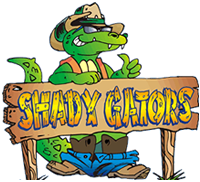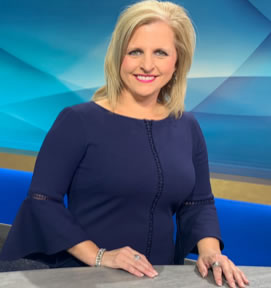 ElIZABETH HOFFMAN
Elizabeth Hoffman anchors KRCG 13 Live at Sunrise and Live at Noon. She graduated with honors from Lincoln University. Elizabeth first joined KRCG in 2013 and she has become well-rounded in her duties. She has held the title of producer, reporter, and anchor. When not bringing the news to Mid-Missouri, Elizabeth can be found spending time with her family, which is usually on a ball field or at piano or dance class. She's a certified scuba diver, a Cardinals fan, and an all-around busy mom.
http://www.kcrgtv.com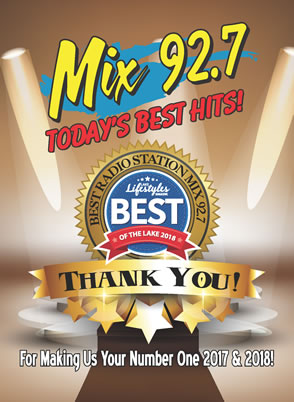 ---