JOIN MIX 92.7 AT THESE UPCOMING EVENTS

39TH ANNUAL LAKE OF THE OZARKS ST. PATRICK'S DAY PARADE, MARCH 18, 2023

St. Patrick's Day is just around corner and what better way to spend the day than a parade! Benne Media will again host the Annual Lake of the Ozarks St. Patrick's Day Parade. The event will take place on March 18th, 2023 at 1:00 pm on the historic Bagnell Dam Strip at Lake of the Ozarks Missouri.

Deck the whole family out in green, grab the lawn chairs and head out to Bagnell Dam Strip for an afternoon of family fun watching the various floats, cars, motorcycles and yes even boats as they make trip along the Strip. And who knows you might even score some candy!

Do you or your group/organization have a boat, float, car, truck, motorcycle, etc. that you would like to enter in the Lake of the Ozarks St. Patrick's Day Parade? You can DOWNLOAD THE OFFICIAL ENTRY FORM and return it to Benne Media at 160 Highway 42, Kaiser, MO. 65047 no later than March 10, 2023. For more information you call 573-348-1958 or email gsullens@mix927.com.

If you would like to support the event and have a marketing campaign for February and March CLICK HERE.

Please be careful driving down Bagnell Dam Blvd before the event while floats are lining up. The road will be shut down at 12:45 and re-open around 3:00. You can exit or enter Hwy H.H. by using Hwy 242 and traffic will be let through at gaps in the parade. The Lake of the Ozarks St. Patrick's Day Parade is a Benne Media Event.

LAKE AREA BUSINESS NETWORKING SOCIAL, MARCH 21, 2023

5:00 - 7:00pm

Join us at:
Lil Rizzo's
929 Premium Outlets Dr.
Osage Beach, MO
573-302-1500

2023 BUSINESS EXPO, MARCH 25, 2023

Lake Christian Academy
Free Admission & Parking

Lunch & snacks available as a fundraiser for the academy.

PREMIUM QUALITY WINE BY BREAK THRU BEVERAGE, MARCH 30, 2023
ALL PROCEEDS GO TO LOTO POWEFEST

3RD ANNUAL BIDS & BUBBLY EVENT, APRIL 15, 2023

The evening will consist of dinner and cocktails, followed by a quarter raffle and live auction. Bids & Bubbly will be a fun, semi-formal event. Doors will open at 5:00pm with dinner served at 6:00pm. At 6:30pm the auction will begin with a fun round of quarter bidding, followed by a live auction. Bring plenty of quarters so you don't miss out on any of the amazing items! Event Tickets $60.00 per person (includes dinner and a bid number) $500.00 per table of 10 (includes dinner and bid numbers) $1000.00 VIP table (includes dinner, bid number, 2 drink tickets per seat, a gymnasium banner, and priority dinner service) Platinum Pass add $50 per guest: upgrade to a specially marked bid number for automatic entry into all quarter auction items. No need to bring quarters if you add this to your ticket in advance!

35TH ANNUAL MAGIC DRAGON STREET NATIONALS, MAY 5-7, 2023

The 35th annual Magic Dragon Street Meet Nationals. May 5-7 We are happy to say registration is now open! You can register your vehicle online at http://www.magicdragoncarshow.com or by calling 573-964-1008. #MagicDragonStreetMeet #StreetMeetNationals #LOZ 🏎🏍

TREASURE ISLAND CASINO BENEFIT, MAY 13, 2023

Join the fun at the treasure island casino benefit at jolly roger's to
benefit wonderland camp

3RD ANNUAL OZARKS RIDE RALLY, MAY 11-13, 2023

Presented by Lake of the Ozarks Harley-Davidson

ON SALE NOW
Purchase tickets online at www.ozarksamp.com or in person at Bridal Cave or Split Arrow Boutique'.

THE 32ND ANNUAL FISH FOR SIGHT FISHING TOURNAMENT LAKE OF THE OZARKS, OCTOBER 28, 2023

Sponsored by the Concord Village Lions Club Buddy Bass Tournament. First Place $7500. Proceeds benefit Sight. Go to www.fishforsight.org

ADDITIONAL INFORMATION

---

ADVERTISE WITH BENNE DIGITAL AND GET YOUR MESSAGE TO THE CROWDS!

We take your custom-designed message to the crowds, the events, the traffic, driving your message home with the frequency you want and the impact you need — affordably. Display still images or videos with stereo sound! Custom production is available, or supply your pre-made presentation of any type.

Call us today for pricing and production information! (573) 348-1958

---
UPCOMING CONCERTS

2022 Lake Ozarks Live Music!
Click on the logos below to see full event calendars!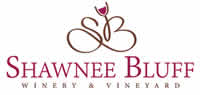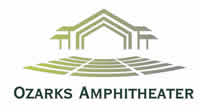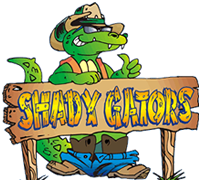 Local News Provided By KRCG 13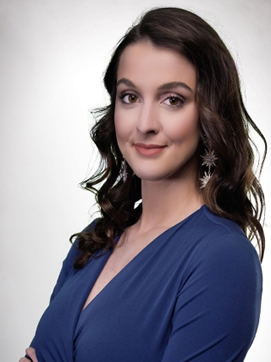 GRACEE MATTIACE
Gracee went to Fordham University in New York City to start her education in journalism. She was a social media intern for Fox News and a broadcast intern for CBS This Morning. She received on-air reporting experience from working at BronxNet, a cable access channel in The Bronx. She came to mid-Missouri to begin her career in journalism. Columbia and Jefferson City remind her of her hometown of Jacksonville, Florida, because of the community's southern hospitality and unique local gems around every corner. Gracee has played guitar for more than 10 years and counting, and loves playing golf and being around the ocean. She also loves to travel and experience new places. Gracee loves coming into work every day because there is always something different to do and always something new to learn about. She is excited to spend time in a different part of the country and hopes to make her impact on the community in the most positive way she can.
http://www.krcgtv.com




Regional News and Sports Provided By


Bill Pollock Sports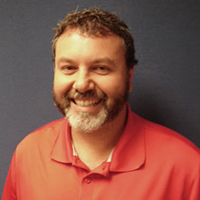 BILL POLLOCK
Bill Pollock has been with Learfield Communications since December of 2001, became Sports Director for the Missourinet in August of 2007 and is the Manager of Sports News for the entire Learfield IMG College news division.
Prior to joining the Missourinet, Bill worked for Learfield Sports for six years where he oversaw affiliate relations for radio stations on some of the top college football and basketball Radio Networks in the country, including The University of North Carolina, Oklahoma University, and The University of Iowa. Bill also worked in radio sales in Jefferson City, MO and was a program director and morning show host for KTXY in Columbia, MO in the late 90's.
Bill and his wife Deanne have two children, Ryan and Allyson. In his spare time, Bill likes to coach baseball and softball. Bill was born and raised in Chicago and while he promises to never mention this fact on the air, he is in fact a lifelong Cubs fan.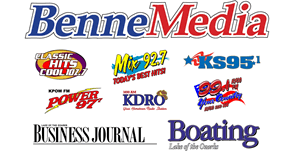 ---